Experience the
Luxury of Chocolate



Explore our Couverture Range
& Exclusive Gift Boxes.
Shop Now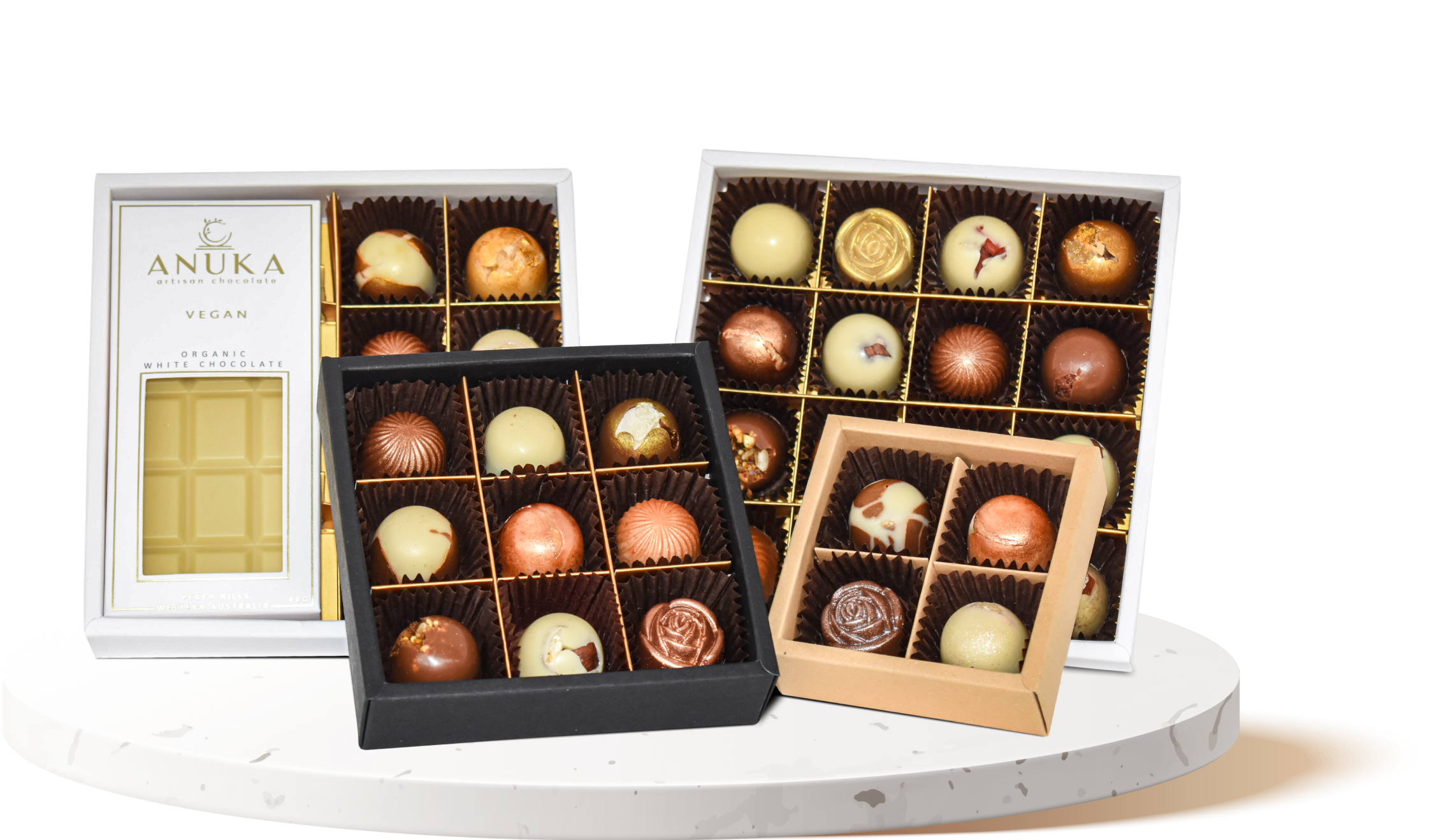 Ethically Sourced Cacao
Gluten Free
Organic Ingredients
Dairy Free Options
No Artificial Colours
GMO Free
Ethically Sourced Cacao
Gluten Free
Organic Ingredients
Broad Range of Vegan Options
No Artificial Colours
GMO Free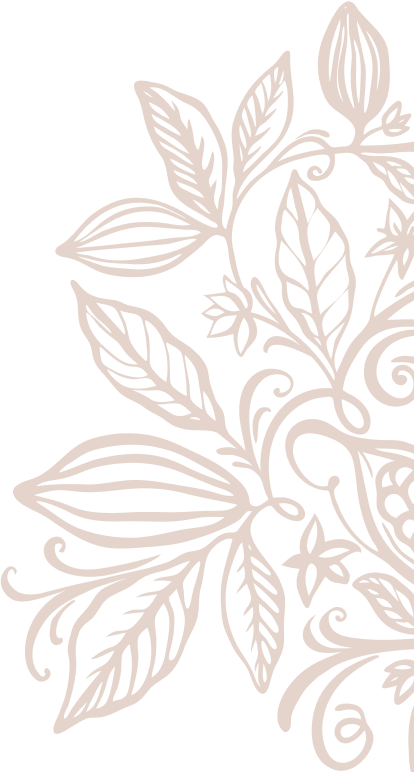 ANUKA Artisan Chocolate is a passion-driven business nestled in the Perth Hills region of Western Australia, creating luxury artisan couverture chocolates & catering to all dietary needs. Beautifully crafted by local artisan chocolatier, made with the finest quality Swiss couverture chocolate.
Free Express Shipping
On orders over $120 – indulge now!
How Our Exclusive Chocolates are Created
Made with the highest quality Swiss couverture chocolate, our creamy organic vegan delights include 44% & 38% cacao butter with our entire range produced using sustainable organic farming traditions.
Our delicious chocolate range is a celebration of art, colour, texture and of course taste! Hazelnuts, almonds, pralines, gingers, coconut, delicious fruits & seeds all harmoniously attuned with the rich flavours of the tropical Theobroma cacao bean.
Learn More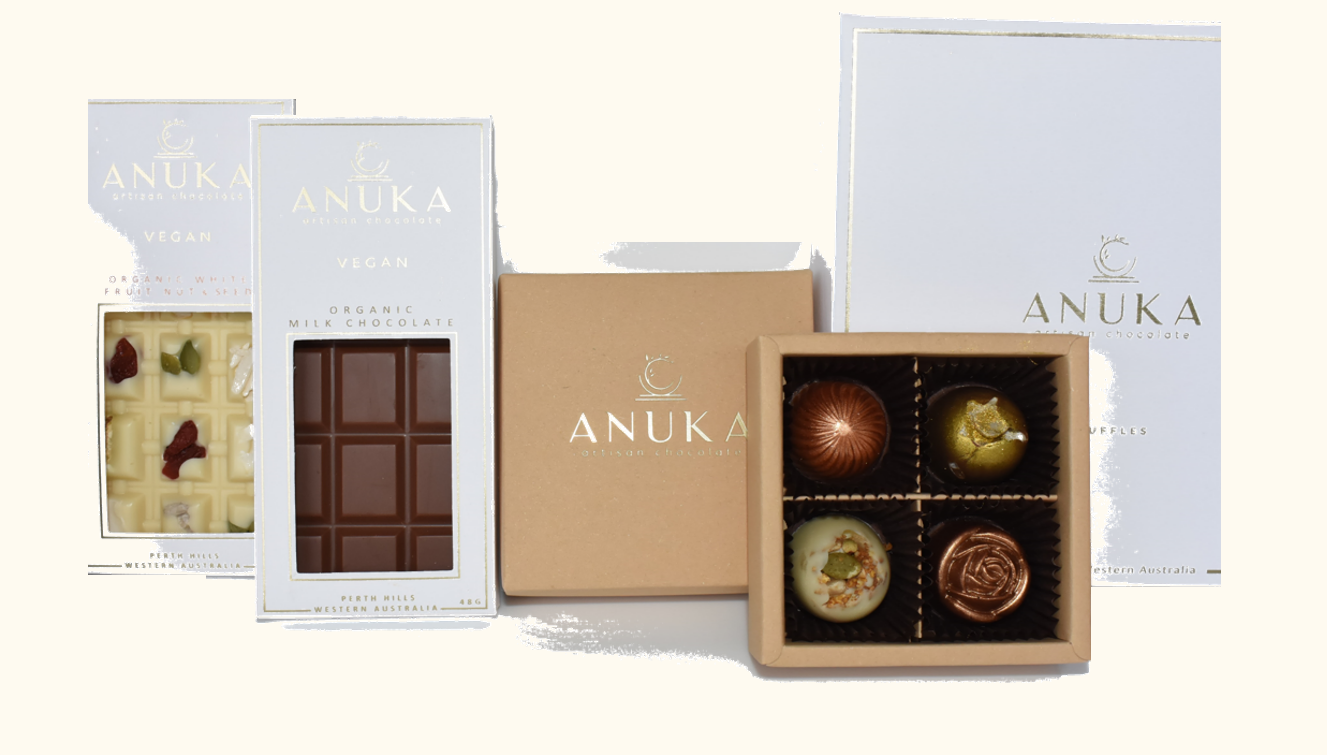 "''Just melts in your mouth and all you want is more. The vegan range is so smooth, & creamy! Like nothing you have ever tasted before''"
"''I brought these chocolates at a markets and went back 3 more times. Truly amazing chocolates!''"
"We purchased a box at the vegan expo in Perth. I'm actually British (and the UK does "vegan" very well) and took the box home to my family in England who are all vegan and to be honest eat a lot of vegan chocolate!! All 4 of us concluded that this is by far the best vegan chocolate we have had. It tastes exactly like milk chocolate and we were so impressed!"
"Absolutely mouth watering!"
"ANUKA Artisan Chocolates were our go to Christmas presents last year. I pre-ordered our gift boxes, they were ready for pickup to the hour and communication with the staff was seamless. Very friendly, lovely staff member. They were the best chocolates I've ever tasted and gifted! We have since ordered 2 more times celebrating our wedding anniversary and gifted for special occasions. I love supporting small local businesses like this!"
"These chocolates are a work of art! Best chocolates I've ever tasted"
"Truly delicious!! These will be my Easter giftings this year!"
"''Best chocolate I ever tasted. A lovely gift for family and friends for all ages''"
"''These chocolates are truly little boxes of love and joy. A luxurious treat to bring home for the family to enjoy''"
"''It's hard to walk past these chocolates at a market or in the shops and not buy some!''"
"''I've been vegan my whole life and have never come across chocolates like these. I will definitely be back for lots more. Thankyou so much for sharing these amazing creations with the world''"
"''I guarantee once you taste these chocolates, you'll be back for more!''"
"You can taste the effort and work that goes into these beautiful creations. They are definitely worth it"
"''My 14 year old daughter says these are the best vegan chocolates she ever tried''"
"''I sent some of these chocolates over to family in NSW and within days they ordered more! They all said that they were the best vegan chocolates they've ever tried''"
"''You wouldn't believe these delicious works of art are vegan! Hands down the best chocolates I've ever tasted. They are creamy, smooth and just melts in your mouth''"
"My personal chocolate gift box of 9 didn't make it from the shop to the car park! I immediately when back for the large gift box!"
"''I was so happy to hear about these chocolates and the wide variety of vegan options. You will not be disappointed!''"